CAINE
(
Computer Aided INvestigative Environment
) is an Italian G
NU/Linux live distribution created as a project of Digital Forensics

Currently the project manager is Nanni Bassetti.
CAINE offers a complete forensic environment that is organized to integrate existing software tools as software modules and to provide a friendly graphical interface.

The main design objectives that CAINE aims to guarantee are the following:
* an
interoperable environment that supports the digital investigator during the four phases of the digital investigation
* a user friendly graphical interface
* a semi-automated compilation of the final repor
t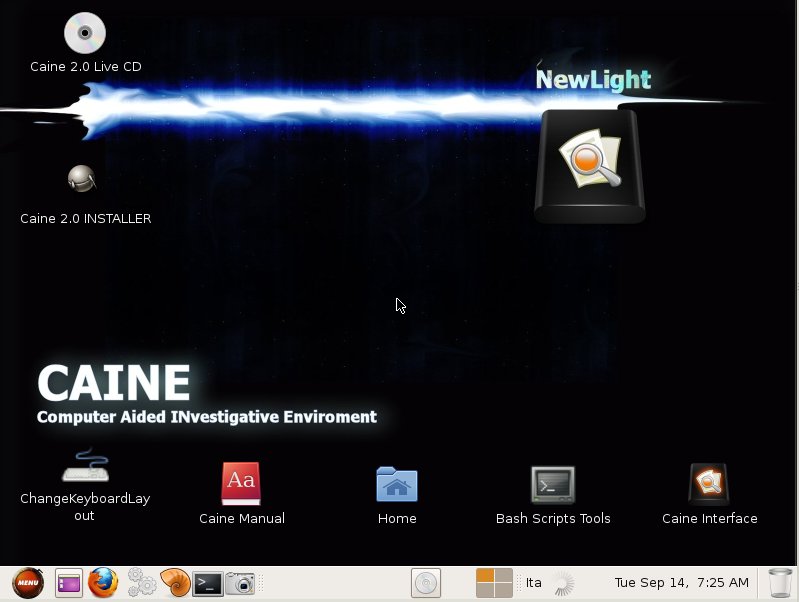 HANGELOG CAINE 2.0 "NewLight"
Kernel 2.6-32.24

ADDED:
Air 2.0.0
MountManager
Disk Utility
Storage Device Manager
SSdeep
ByteInvestigator
DMIdecode
HDSentinel
WVSummary
Read_open_Xml
Fiwalk
Bulk Extractor
Log2Timeline
Midnight Commander
SQLJuicer
CDFS 2.6.27
Nautilus Scripts
Fake Casper patch
Manual updated
------------------------------------------------
Widows Side:
Wintaylor updated & upgraded